I like to try and make my own drinks, and cocktails and I am in love with making this drink.
This is how I do my Ginger beer at home from scratch.
---
And lets start with the two things you need: ingredients and tools.
We do this for six servings.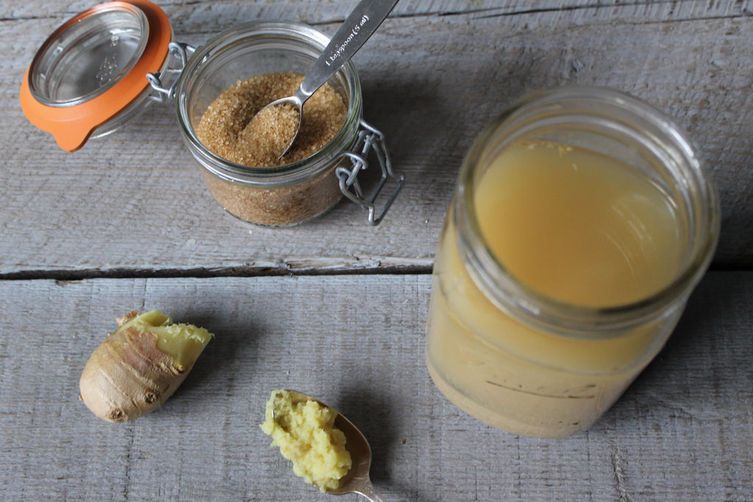 Ingredients
Fresh ginger(2 medium roots)
75 Lemon juice
50 Orange juice
Brewer yeast(or ginger bug*)
5 spoons of Brown sugar
8 cups of water
honey **
*you can make it yourself
**add is needed after fermentation
Tools
Pot
Grater
Fennel
Hermetic bottles
Bowls
Cheesecloth
Spoon
Measuring cups
The how to
Grate your ginger 
Squeeze lemon and orange juice 
In a pot put 1 1/2 cups of water , add sugar and ginger, leave the water to boil for 20 minutes 
Strain the liquid after boiling into a bowl 
Add the lemon and orange juice, yeast  and extra water. 
Stir the mix well and pour into bottles 
Let it ferment for 48 hours to room temperature(to slow the process put them in the fridge)